ASIARADIO A1 VHF RADIO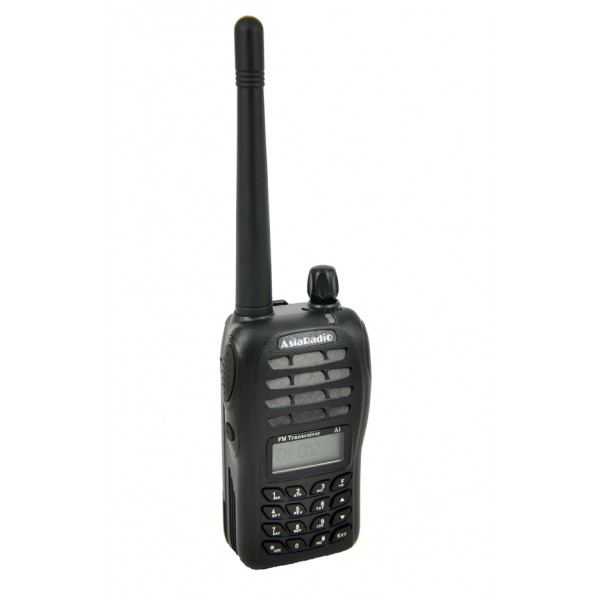 A1 VHF RADIO ASIARADIO
ASIARDIO A1 VHF 136-174Mhz offering the best quality of two way radio communication for over 12 years. We've been supplying AsiaRadio two way radios to Europe, the USA and Australia including the middle East and North Africa. These radios have a 3 cells battery and they perform terrific in heavy duty activities.

Frequency display mode and Channel display mode.
Busy channel lockout.
199 memory channels.
Reverse frequency function.
ANI(Caller ID).
PC programming or manual programming.
Output power 5W/1W.
50 groups CTCSS, 136 groups DQT.
VOX function
Wide/narrow bandwidth selectable(25KHZ/12.5KHZ) .
Multi scan mode, priority scan.
Keypad lock.
Wireclone function.
Input frequency by keypad.
High capacity lithium battery.
Channel steps(5K/6.25k/10K/12.5K/25K)
Frequency range: 136-174MHz
Battery: Lithium battery 1300MAH
about 12 hours according to 5-5-90
Operating temperature: -30 ?To + 60 ?
Frequency stability: ± 2.5ppm
Antenna Impedance: 50?
The AsiaRadio A1 is a terrific analogue radio. Those companies who want a durable long lasting radio, then AsiaRadio A1 is the best choice for you.

Downloads